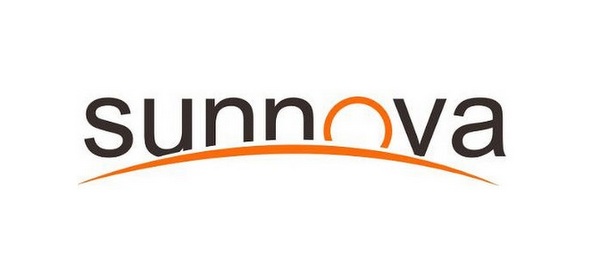 SR. IT QUALITY ASSURANCE ANALYST
Source: beBee S2
Job Description
THE COMPANY
Sunnova is a different kind of Power Company, offering solar and storage services to homeowners within the United States and its territories through our network of local solar dealers. Our mission is to Power Energy IndependenceTM and change the energy industry. At Sunnova, we believe in achieving more by working together; our diverse workforce allows an inclusive and innovative culture to power our long-term growth. Our people focus on thinking beyond traditional limits – and to do that, we need the creativity and energy of every person. Come be a part of the fastest growing segment of the energy industry!The Position
The primary role of the SR. IT QUALITY ASSURANCE ANALYST is to support testing efforts for all IT changes. The ideal candidate will offer a detailed Quality Assurance background with experience in functional system testing. The successful candidate will offer a background in Salesforce application testing and work collaboratively with internal team of Project Managers, Salesforce Administrators, and Developers.
Job Responsibilities
Responsible for the creation, execution and maintenance of test plans and test cases, including functional and non-functional testing, integration, regression and smoke testing for assigned Salesforce and related applications area(s).
Collaborate with agile team on project related requirements and acceptance criteria to ensure test cases align properly with user stories and business needs. Provide testing estimates for use in setting delivery schedules
Ability to quickly grasp the needs of the business unit and system requirements to assist in identifying test cases and regression test scenarios. Perform requirement analysis to assess completeness and testability.
Create QA artifacts, including test plan, test strategy, detailed test cases, defect reports and final test summary report.
Provide timely feedback and constructive recommendations to scrum team related to testing. Escalate and report risks and problems.
"Take ownership of assigned testing areas and track issues from identification to total resolution.
Understand priorities when testing multiple issues and projects under strict timelines."
Act as Subject Matter Expert conducting complex software/systems testing.
Facilitate UAT session by demonstrating application functionality.
Using test management tool for bug reporting and to build test scripts for individual modules with a focus on creating a comprehensive test plan.
Facilitate clear communication with Project Lead, Release Manager, QA Manager and applicable team members to escalate issues appropriately and inform stakeholders of testing progress.
Schedule needs to be flexible to the needs of the business and may require occasional weekend or evening availability to facilitate software releases.
Identify and document regression scenarios for multiple application areas and work with QA Manager to identify cases for automation
Exhibit the ability to adapt quickly to changing business needs/timeline to make decisions and meet quality standards
Work with QA Manager to formulate and maintain quality objectives
Review test strategies and provide feedback to other QAs as assigned
Job Requirements
Bachelor's degree or equivalent experience is required. Degree in computer science or related field is desirable
4-6 years software testing experience
2-3 year of experience testing on Salesforce.com platform
2-3 year of experience with agile frameworks and delivery methodology
Ability to organize and prioritize individual workload in order to meet required deadlines.
Ability to work as part of a team in a matrix environment
Ability to mentor and coach others
ISTQB/ASTQB Foundation Certification
Location: Houston, Tx
We are an equal employment opportunity employer. All qualified applicants will receive consideration for employment without regard to race, color, religion, gender, national origin, disability status, protected veteran status or any other characteristic protected by law.
If you are selected for a position, your employment will be contingent upon submission to and successful completion of a post-offer/pre-placement drug test (and medical examination if required by the role) as well as pre-placement verification of the information and qualifications provided during the selection process.
Job Requirements
Houston, Tx
Sunnova
Full Time
Related Jobs
Job Description Ref ID: 04130-0011859022 Classification: Quality Assurance Analyst Compensation: DOE TARGET BILL RATE 78.89 I. Job Summa

Robert Half - Houston, Tx - beBee S2

Ref ID: 04130-0011859022 Classification: Quality Assurance Analyst Compensation: DOE TARGET BILL RATE 78.89 I. Job Summary Conducts complex quality ass

Robert Half - Houston, Tx - Appcast US

Susan G. Komen is hiring one candidate for this remote position and candidate can reside anywhere within the U.S. At Susan G Komen, we leverage a variety of business solutions, ac

Susan G. Komen - Houston, Texas - Talent US

About the QA jobType: Full-time, RegularTelecommute: Temporarily During CovidThe Quality Assurance Analyst focuses on high quality in regards to cPanel software. As a member of a scrum team, the QA

cPanel - Houston, Texas - Jooble US