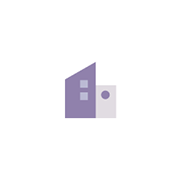 Principal Mechanical Engineer/Project Leader
Source: beBee S2
Looking for top talent. We only hire the best. Someone that is driven, a hard worker, gets results, innovative, creative, problem-solver, and likes to have fun during the process.
Requirements:
Full time
Must be willing to commute to home office Indianapolis, IN.
Mechanical Engineering degree.
Experience designing electromechanical products.
Experience as a project manager leading projects up through launch.
Able to work with customers to create requirements for a product.
Able to ideate/brainstorm and come up with simple elegant solutions.
Able to create proof of concept quickly and creatively.
Able to create 3d models and drawings.
Able to assemble and test prototypes.
Proficient in Solidworks.
Minimum 5-year experience in Mechanical Engineering/Product Development.
Understands what it takes to take a product from napkin sketch to launch.
Experience in designing parts that are injection molded, insert molded, over-molded, stamped, and machined, etc.
Fluent in English
Nice-to-have: Understanding of design controls for medical devices.

Indianapolis, Indiana
316 Product Development
Full Time
Related Jobs
Raytheon Intelligence & Space (RIS) is growing! We have an immediate career-growth opportunity for a collaborative and highly skilled Principal Mechanical Engineer; we hire innovative thinkers wish

Raytheon - Indianapolis, Indiana - Jooble US

The Mechanical Project Engineer utilizes knowledge and experience to support the design and implementation of our industry leading EcoShot™ die cast lubrication spray systems along with developing

619 Recruiting - Indianapolis, Indiana - Jooble US

Role Description Responsible for providing technical expertise carrying out and completing designs engineering drawings construction installation and rebuilding of facilitie

Ardagh Group - Fishers, In - Appcast US

Role Description Responsible for providing technical expertise carrying out and completing designs engineering drawings construction installation and rebuilding of facilities and equipment within a

Ardagh Group - Fishers, Indiana - Jooble US