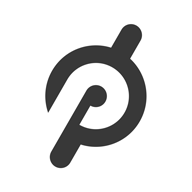 Software Engineer, Backend - User Platform
Source: beBee S2
The User Platform team's vision is to provide One-Click secure access to all Peloton applications to millions of our customers. As a software engineer on this team, you will help design and develop a highly scalable, fault-tolerant, and low latency platform that enables our customers to access various Peloton applications.
To be successful you will need a combination of problem-solving, technical, and communication skills, as well as the ability to handle a mix of disparate tasks which will include project and software development work. As an engineer in our squad, you will foster constructive dialogue and seek resolution when confronted in technical discussions and solution designs.
What you'll do
Work as part of a team to design and develop high scale, low latency, fault tolerant applications
Research, analyze, recommend, and select technical approaches for solving challenging and complex development and integration problems
Be a technical leader within the team you work with, and within Peloton in general
Who you are
3+ years of post-graduate experience writing distributed, high-volume services
3+ years writing code in Java, Python or a similar language
Ability to lead substantial features with a strong focus on non-functional requirements, including scalability, performance, monitoring, maintenance, security, usability and quality etc.
You care about quality and you know what it means to ship high-quality code
Preferred Qualifications
Either back-end or full-stack developer with 5+ years of experience with Web application development and SaaS (Software as a Service).
ABOUT PELOTON:
Peloton uses technology + design to connect the world through fitness, empowering people to be the best version of themselves anywhere, anytime. We have reinvented the fitness industry by developing a first-of-its-kind subscription platform. Seamlessly combining hardware, software, and streaming technology, we create digital fitness and wellness content and products that Members love. In 2020 Peloton committed to becoming an antiracist organization with the launch of the Peloton Pledge. Learn more, here.
"Together We Go Far" means that we are greater than the sum of our parts, stronger collectively when each one of us is at our best. In order to be the best version of Peloton, we are deeply committed to building a diverse workforce and inclusive culture where all of our team members can be the best version of themselves. This work has no endpoint; it is the constant work of running an organization that strives to reach its full potential. As a first step in our commitment, we announced the Peloton Pledge to invest $100 million over the next four years to fight racial injustice and inequity in our world, and to promote health and wellbeing for all, from the inside out.
Peloton is an equal opportunity employer and committed to creating an inclusive environment for all of our applicants. We do not discriminate based upon race, religion, color, national origin, gender (including pregnancy, childbirth, or related medical conditions), sexual orientation, gender identity, gender expression, age, status as a protected veteran, status as an individual with a disability, or other applicable legally protected characteristics. If you would like to request any accommodations from application through to interview, please email: applicantaccommodations@onepeloton.com
Please be aware that fictitious job openings, consulting engagements, solicitations, or employment offers may be circulated on the Internet in an attempt to obtain privileged information, or to induce you to pay a fee for services related to recruitment or training. Peloton does NOT charge any application, processing, or training fee at any stage of the recruitment or hiring process. All genuine job openings will be posted here on our careers page and all communications from the Peloton recruiting team and/or hiring managers will be from an @onepeloton.com email address.
If you have any doubts about the authenticity of an email, letter or telephone communication purportedly from, for, or on behalf of Peloton, please email applicantaccommodations@onepeloton.com before taking any further action in relation to the correspondence.
Peloton does not accept unsolicited agency resumes. Agencies should not forward resumes to our jobs alias, Peloton employees or any other organization location. Peloton is not responsible for any agency fees related to unsolicited resumes.
New york, United states
Peloton
Full Time
Related Jobs
This position is eligible to have someone work from our offices in either the NYC, NY area or the Mountain View, CA area* The User Platform team's vision is to provide One-Click secure acce

Peloton - New york, Ny 10011 - beBee S2

The User Platform team's vision is to provide One-Click secure access to all Peloton applications to millions of our customers. As a software engineer on this team, you will help design and develop

Peloton - New york, United states - beBee S2

Founded by Nas Daily, Nas Academy has evolved from a live creator school to become the first creator platform to teach content creation at scale. We have built a community of over 5000 global students

Nas Academy - Port washington, Ny - beBee S2

Squarespace is looking for passionate backend engineers to build and scale the backend systems that power millions of Squarespace websites. We firmly believe that design is not merely "how it looks" b

Squarespace - New york, Ny - beBee S2