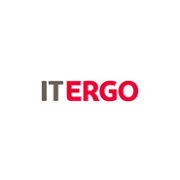 Senior Merchandiser (Footwear Product Development_Based in HCMC)
Source: beBee S2
POSITION SUMMARY
:

A strong support to the PD manager with independent product development responsibilities in addition to the merchandiser role.
PRIMARY RESPONSIBILITIES OF THE JOB :
> Support PD Manager with seasonal sampling from proto to confirmation. Once style confirmed, handover to PD Manager
> Support PD Manager with related development tasks
> Travel to vendors to review materials, pullover's and trials to ensure final samples are correct
> Communicate development issues with PD Manager + vendor for product with construction/material
> Liaise with commercialization, costing and material teams on development related topics
> Feedback on supplier performance and related issues to PD Manager
> Download and update BOM on PLM.
> Release latest SRF/BOM to vendor.
> Maintain the latest update information on PLM.
> Update/tracking sample status
> Assist vendor for proto/SMS material order and tracking,
> Assist Vendor for SMS/PR samples shipment and payment update to AMS office
QUALIFICATIONS :
Minimum 5 years experience in footwear product development, preferably dealing with foreign teams. An experience in fashion footwear and mid-level branded footwear is an advantage.
A bachelor's degree or diploma in Engineering, Manufacturing, Foreign Trade and/or similar related field
Good written and oral English skills
Essential Mandarin Chinese Skill
Good MS Office skills (Excel and Word)
San clemente, California
PVH CORP
Full Time
Related Jobs
POSITION SUMMARY : A strong support to the PD manager with independent product development responsibilities in addition to the merchandiser role. PRIMARY RESPONSIBILITIES OF

PVH CORP - San clemente, California - beBee S2

JOB TITLE: Sr. Technical Analyst – Merchandising Allocation and Replenishment The primary duties of the Senior Technical Analyst are to lead the technical implementation of enterprise systems

VF Corporation - Costa mesa, Ca - beBee S2

Job Description A Californian cannabis delivery platform is hiring an experienced Senior Product Manager to join their growing team in Culver City. Receiving over 20 million in seeding funding they

Motion Recruitment - Irvine, Ca - beBee S2

The Senior Product Development Analyst will support the Lender Placed Insurance Team. This role will involve evaluating new products, preparing policy forms and endorsements and lead the insurance

Assurant - Santa ana, Ca - beBee S2